United States of Primus
Edit
==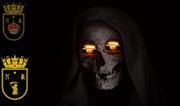 The United States of Primus was established after 2025 after the fall of the United States of America due to economic collapse. John Taylor and a group of inspired patriots joined together and brought peace and hope back to the stricken population. John Taylor set up the Constitution of the USP with the government based in the city of Frankfort in the former state of Kentucky. Now, the United States of Primus has grown to a medium sized nation.
Alliance History: The United States of Primus started out as a small nation in the alliance BRICS but left after 2 days in order to join the alliance Nova Riata
War History: The USP engaged in battle with various members of Sirius during the Sirius raid that Nova Riata began. After the fall of Sirius, the USP drafted part of the target list for the United Armies (UA) raid that Nova Riata began. After Conquer Paramilitary Force stepped in and ended the UA raid, the USP only had small raids against single targets until the One is the lonliest number raid. Then Nova's Not So Secret War started. Currently, the USP has actively engaged 5 targets and been attacked by 1 nation.
National Anthem: https://youtu.be/UnyLfqpyi94
Current Nation Awards: UA Raid Badge, One is the lonliest number raider badge, Sneaky Fox award

Current rank in Alliance: Sea Baron
Motto: We came, We saw, We nuked you all
National Religion: Nukeism==
Community content is available under
CC-BY-SA
unless otherwise noted.