Tibalslan Fright

Vaukrian Forces (Left)
Tibslan Forces (Right)

Date
January 12 - January 13, 2017
Status
TOTAL VAUKRIAN VICTORY
Combatants
Vaukria
Tibslan
Commanders

Yugi Romande

Tibbles

Strength
90,000 Soldiers
3,742 Tanks
252 Aircraft
0 ships
2 Missiles
180,000 Soldiers
4,039 Tanks
1,044 Aircraft
45 Ships
2 Missiles
Casualties and losses
1 Soildier

0 Tanks 0 Aircraft 0 Ships

180,000 Soldiers

4,039 Tanks 1,044 Aircraft 45 Ships 2 Launched Missiles missed target
The war was the reaction of the Supreme Leader Yugi Romande of The Peoples Rightful Republic of Vaukria (TPRRV) to threats of military actions such as missile strikes, blitzkreig ground attacks, and destroying the glorious Vaukrian nation from Comrade Tibbles of Tibslan. Prior to these threats, The Vaukrian Government focused on peace negotiations which however failed and, as a result, TPRRV, started increasing its military in hopes to be prepared for any attack from Tibslan.
Jan 12, 2017 Tibslan announces threats to attack Vaukria and Flower City. Vaukria requests for peace else sanctions (embargoes) will be placed on Tiblan. Tibslan refuses and threatens to destroy Vaukria.
Jan 13, 2017 Peace agreements were made, no war took place.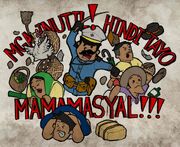 Jul 21, 2017 Tibslan does not exist anymore and the flag of Vaukria raises on its capital.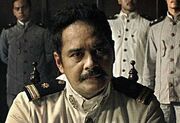 Community content is available under
CC-BY-SA
unless otherwise noted.