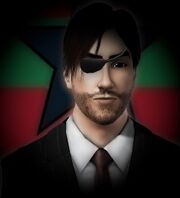 The nations of Khevin and The New Union of States will never take arms against each other. Realizing that both nations want a utopian civilization and have similar enemies, it would be silly to not ally in some way. Knowing that the two nations would not fight anyway, we make this treaty in hopes to make this reality is certain. It is also to make sure that the governments would have good diplomatic relations early on. This treaty at its root is to make sure both governments have strong international relations with each other. Zhoginism will be spread. Freedom will spread. Socialism will spread.

Jack Mcfloyd
Vladimir Zhogin
Community content is available under
CC-BY-SA
unless otherwise noted.