The Covenant
TC, Covenant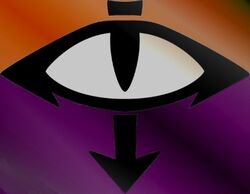 Signatories
Former Signatories
Empire of Spades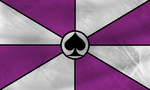 Brotherhood of the Clouds
The Dutch East India Company
North American Confederacy
Polaris
Frontier Records
Treaty Type: MDoAP Bloc
Treaty Signed: October 15, 2014
Treaty Status: Active
The Covenant is an MDoAP bloc consisting of the United Purple Nations and Acadia.
The Covenant was established on October 15, 2014, originally consisting of Empire of Spades, Brotherhood of the Clouds, The Dutch East India Company, and United Purple Nations. Along with its dissolution on November 5, 2014, EoS left The Covenant.
During the Marionette War, which lasted from December 11-22 2014, the Empire of Spades reestablished and declared against those who were at war with their Covenant allies. EoS never reentered TC and disbanded once again, leaving BoC, DEIC, and UPN as the three signatories of TC.
On the 11th of March, 2016, BOC withdrew from The Covenant and moved to join the Obsidian Order. This marked its second time leaving the bloc, which left UPN and DEIC as the last signatories of TC. The withdrawal was peaceful.
On the 12th of June, 2016, the North American Confederacy and Polaris were accepted as members into The Covenant.
On the 21st of October, 2016, The Dutch East India Company and the North American Confederacy merged to form Acadia.
On the 23rd of November, 2016, Polaris cancelled their treaty with Acadia and withdrew from The Covenant.
On the 21st of April, 2019, Frontier Records and The Commonwealth were accepted as members.
Bloc Wars
Edit
The Dutch East India Company, Empire of Spades, and United Purple Nations fought against The Atlas Confederacy. The Brotherhood of the Clouds remained neutral during the war.
All signatories fought against the Marionette Coalition during the war.
Oktoberfest, October 15 - November 7, 2015 Edit
Silent War, September 10 - October 13, 2016 Edit
Signatories were involved in wars with KERCHTOG and Syndisphere.
Community content is available under
CC-BY-SA
unless otherwise noted.