Spectrum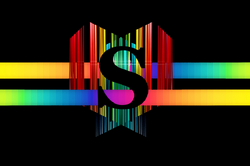 Signatories
Treaty Type: Bloc
Treaty Signed: March 6, 2017
Treaty Terminated: August 31, 2017
Treaty Status: Defunct
Spectrum was an MDoAP bloc formed between the alliances of House Stark, Order of the White Rose, R&R, and Ragnarok on March 6, 2017. The bloc declared neutrality in The Trail of Tiers global conflict but ended up fighting with the pirates of Arrgh! twice during it. The bloc announced its disbandment on August 31, 2017.
Announcements
Conflicts
Related Links
Gallery
Community content is available under
CC-BY-SA
unless otherwise noted.