Respublica Romana


Flag of Respublica Romana

Basic Details
Founded
August 19, 2018
Headquarters
Europe
Color
Brown
Status
Active
Government
Consul
Dreadnought
Aedile (FA)
Vacant
Censor (IA)
Vacant
Quaestor (Econ)
Carl Sagan
Praetor (War)
ELSheepO
Chief High Priest
Vacant
Statistics
As of
July 15th, 2019
Total Nations
23
Score
108,961.57
Average Score
4,737.46
Alliance Rank
#15 of 301 (4.98%)
Relationships
Active Blocs
Active Treaties
MDoAP
House Stark
ODoAP
Ming Empire
ODoAP
The Manhattan Cartel
ODP
Farkistan
Respublica Romana or R&R (3rd) was a small brown alliance founded on August 14th, 2018. It's formation is of some old R&R members from the second R&R and members that left Ragnarok.
Original R&R came from Cyber Nations to establish itself in a new world. The first R&R attempt was back in early 2016, when they then disbanded in August of 2016. The second R&R attempt was one month later after disbanding, when few more members from Cyber Nations came over to give it new life. One year and three months later, it merged with two other alliances to form a new alliance called Bad Company. Not everyone went into the merger.
Those that didn't go into the merger moved to Ragnarok. After seven months there, we realize the changes and rising issues, made it where it wasn't fitting for us. This led us to re-creating R&R for a third time, with those still loyal to keeping the name and legacy alive.
New face of R&R/RnR
Edit
Previous R&R creations have followed a more generic theme of military and government structuring of modern day USA. This time we gone with a new theme, Respublica Romana, Roman Republic. It has been an interest to many and fit well with the legacy of R&R.
"Intellectual Copyrights" (LOL)
Edit
Upon creation of the third R&R, we were met with instant hostilities from a couple former members of R&R that merged to form Bad Company. They felt that they "owned" the name R&R. As no such type of ownership ever existed on P&W before, many, many people through out P&W found it funny to say the least. With the help of House Stark to avoid threats of war over a name to become reality, we accepted to change our name to RnR.
Is R&R for you?
Edit
We focus on growth. We prefer building over warring. We believe in everyone has a voice. We work as a community.
If all that is what you been looking for, should give us a look.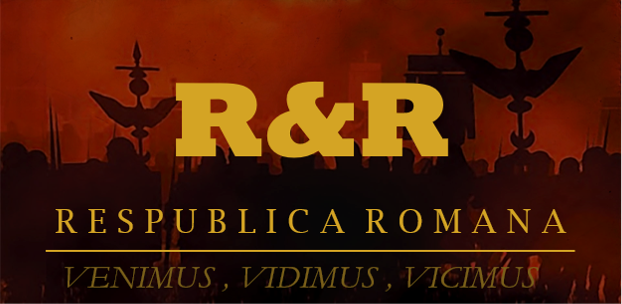 Community content is available under
CC-BY-SA
unless otherwise noted.