Respublica Romana


Flag of Respublica Romana

Basic Details
Founded
August 14, 2018
Headquarters
Europe
Color
Brown
Status
Active
Discord Server
Join Here
Government
Consul
Dreadnought
Aedile (FA)
Warrick
Censor (IA)
Vacant
Quaestor (Econ)
Vacant
Praetor (War)
ELSheepO
Chief High Priest
Vacant
Statistics
As of
Sep 2nd, 2020
Total Nations
15
Score
68,820.90
Average Score
5,293.92
Alliance Rank
#46 of 315 (14.6%)
Relationships
Active Blocs
Active Treaties
Protectorate
United Purple Nations
PIAT
Church of Atom
Protectorate
Terminus Est
Respublica Romana or R&R (3rd) is a brown alliance founded on August 14th, 2018. Its founding membership included some members from the second R&R and members that left Ragnarok.
Originally, R&R came from Cyber Nations and sought to establish itself in a new game. The first attempt at doing so started in January 2016 but ended with R&R's disbandment just seven months later in August. Just one month later, the alliance reformed when several new players from the Cyber Nations R&R joined PnW. In December 2017, R&R disbanded yet again when it merged into the new alliance Bad Company.
While most of R&R merged into Bad Company, some of its membership joined Ragnarok instead. After seven months, some of those members left Ragnarok to recreate R&R yet again in order to keep its legacy alive.
Theme
While previous R&R alliances followed a theme based on the military and government structure of the modern day United States, Respublica Romana instead was modeled after a Roman theme as the name literally means "Roman Republic".
Name dispute
Upon creation of the third R&R, a name dispute arose when members of the previous two version of the alliance claimed that Respublica Romana's founding leader Dreadnought had no right to using the name "R&R". Even though Dreadnought argued that no reasonable claim to the name could be made, Respublican Romana agreed to changing the name to "RnR" after constant threats of war by Bad Company (Now Ampersand), to avoid a war majority of people believed would have been stupid on Bad Company's part. This change has since been reverted.
Recruitment
We focus on growth. We prefer building over warring. We believe in everyone has a voice. We work as a community.
If all that is what you been looking for, you should give us a look.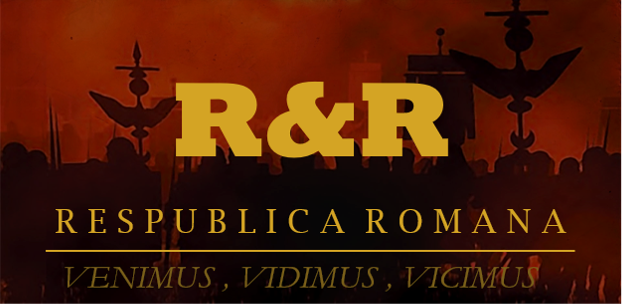 Community content is available under
CC-BY-SA
unless otherwise noted.