A small paragraph about the nation:
The small nation of Cornwall has been through 3 wars and 2 leaders. Cornwall's motto is 'Onan hag oll' it stands for One and all. The flag is attributed to Saint Piran, a 5th-century Cornish abbot. One early use of a white cross and black background design is the 15th-century coat of arms of the Saint-Peran family the black on the flag represents black ore and the white cross represents tin (as Cornwall has a lot of tin mines). The capital is Turo with 111,000 citizens. Across the whole nation is has 265,000 citizens. The ruling party is Meybon Kernow.
Wars the nation has fought:
On the first day of the nations existence it went to war with polish cows Poland 2 and Cornwall won massively against the polish. The second war was with CT Allens Orca Cornwall won Orca put up some fortifications but Cornwall won in a matter of turns. This led to Gordons Change to pasty as much conspiracy built that Gordon wanted to gain world power. 21 days after when the nation was founded a nation started a raid war with cornwall and did well this was not cornwalls greatest moment. The war trued out a day later.

List of the nations Prime Ministers (leaders):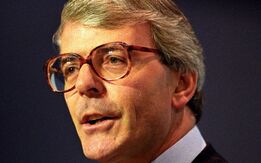 [Day one - Day ten] Gordon -- Resignation due to rising tensions on him being a war criminal.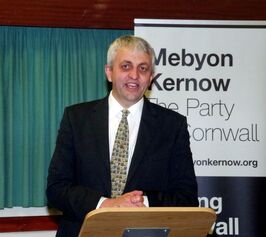 [Day ten- Present] Pasty -- Took over Meybon kernow in a leader election
Company's that this nation owns:
Cornwall owns its own bank called Cornish Democratic Bank this is a publicly owned bank created by pasty to 'help the many not the few'. The bank later shut due to little usage.
Community content is available under
CC-BY-SA
unless otherwise noted.