This page is about game mechanics.

This page is about game mechanics. It contains information such as formulas, costs, & other miscellany. See Category:Mechanics for other pages on game mechanics.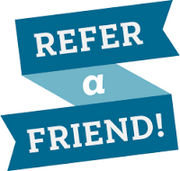 When players create their account, they have the option to list a referral by entering in a leader name.
For each player you refer to Politics & War, you will receive $25,000,000 and 200 Steel, Aluminum, Gasoline, and Munitions once they have played for 60 days (720 turns) and have reached at least 500 score.
To make it easier, players can refer new players with a personalized link with the form: https://politicsandwar.com/register/ref=LeaderName
Extra Advertisements
Edit
There are also a few pre-made images that can be used to help advertise the game on other forums, the social media, etc. These images do not offer a price for using them.
Community content is available under
CC-BY-SA
unless otherwise noted.