Patriotic Wars
Date
21 June, 2016 - 25 July, 2016
Casus belli
LUN attack on Cow Chop
Result
USRGC Victory
Preceded by

ToG-LUN War

Concurrent

NPO's First Time ♥

Succeeded by

GPA's Bizarre Adventure

Combatants




League of United Nations

Commanders
Casualties and losses
$20 million
$35 million

The Patriotic Wars was a series of conflicts between the United Socialist Republics of Global Communism and the League of United Nations. The conflicts took place from 21st June to the 26th of July, the conflicts was a series of 3 wars between the two alliances.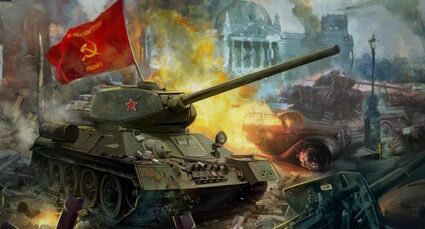 Conflicting Info
Both ToG-LUN War and Patriotic Wars claim to of disbanded League of United Nations. This article was made in 2016 and the conflicting info was only noticed in 2021, so we do not know which war actually resulted in the disbandment of LUN.