KETOG

Signatories
Former Signatories
Knights Templar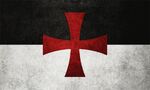 Oblivion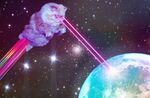 Treaty Type: MDP
Treaty Signed: April 12, 2019 - February 23, 2020
Treaty Status: Defunct
KETOG Sphere was a political sphere of alliances made up of Knights Templar, Empyrea, The Golden Horde, Oblivion, Grumpy Old Bastards, and Guardian. The sphere was a major player in Surf's Up and NPO's Last Time.  
The sphere spent 271 of its just 317 days of existence fighting in two separate global conflicts. 
The sphere formed on April 12, 2019, after the conclusion of Knightfall when Guardian and Grumpy Old Bastards allied The Golden Horde and Knights Templar.
The sphere initiated the global war titled Surf's Up against Chaos Bloc in May of 2019. Simultaneous to the conclusion of Surf's Up, the sphere declared war on The Covenant, starting NPO's Last Time.  
On December 11, 2019, Knights Templar announced that they will sever ties to KETOG and become a paperless alliance as of 1st January 2020.
At the conclusion of NPO's Last Time, the sphere ceased existence. It was officially noted in the disbandment announcement of The Golden Horde. Guardian and Grumpy Old Bastards continued to be aligned following the disbandment of the sphere.
Current Strength
Edit
Members: 15
Alliance Rank: 57
Score: 25,775.16
Avg Score: 1,718.34
Grumpy Old Bastards
Edit
Members: 19
Alliance Rank: 13
Score: 101,102.06
Avg Score: 5,321.16
Guardian
Edit
Members: 27
Alliance Rank: 15
Score: 94,542.24
Avg Score: 3,501.56
Community content is available under
CC-BY-SA
unless otherwise noted.