Mine Improvements Overview
Does not require power to function.
Mine improvements produce raw resources which can be used in various capacities which can be found on the Resources page. With the sole exception of food, you can only produce a combination of 3 different resources depending on the continent your nation is located on.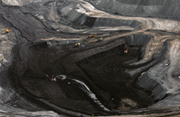 Coal Mines
Construction Cost: $1,000
Operational Cost: $400 per day ($34/turn)
Pollution: +12 points
Limit: 10 per city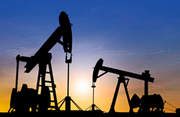 Oil Wells
Construction Cost: $1,500
Operational Cost: $600 per day ($50/turn)
Pollution: +12 points
Limit: 10 per city
Iron Mines
Continent: North America, Europe and Asia
Construction Cost: $9,500
Operational Cost: $1,600 per day ($134/turn)
Pollution: +12 points
Limit: 10 per city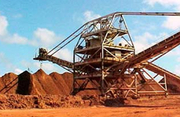 Bauxite Mines
Continent: South America, Africa and Australia
Construction Cost: $9,500
Operational Cost: $1,600 per day ($134/turn)
Pollution: +12 points
Limit: 10 per city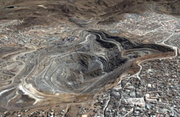 Lead Mines
Continent: South America, Europe and Australia
Construction Cost: $7,500
Operational Cost: $1,500 per day ($125/turn)
Pollution: +12 points
Limit: 10 per city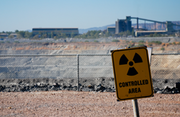 Uranium Mines
Continent: North America, Africa, Asia and Antarctica
Construction Cost: $25,000
Operational Cost: $5,000 per day ($417/turn)
Pollution: +20 points
Limit: 5 per city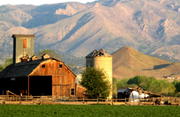 Farms