Folgrath

Flag of Folgrath

Nether King & Sorcerer Supreme of Orbis

Firwof Kromwell

Delinquent Recruiter of Kono Suba

Grand Apostle of the Dragon Faith

Basic Information
Founded
December 22, 2018
Color
Aqua
National Anthem
Till Its Over--Tristam


-Glitch Hop or 110BPM- - Tristam - Till It's Over -Monstercat Release-

National Statistics
Government Type

Social Democracy
Social Policies

Moderate
Economic Policies

Extreme Left
Military

Policies

Fortress
Economy
Capitalist
Religion
Multi-Religious

Currency

Netherwart
GDP
$1,548.38
Civilians
Approx.1,908,373
Area
Approx. 20,800 sq. miles
Avg. Pop. Density
Approx. 91.75 people/sq. mi
Military Strength
Military name
Armada of the Beast
Score
2000+
Infantry
Ova 200,000+
Tanks
 ?+
Aircraft
 ?+
Ships
Ova 200+
Missiles
30+
Nuclear Warheads
0
OBL
Stadium:
Inferno Bowl
Team:
Folgrath Phoenix's
Cities
National Capital
Flaresworth
Other Cities
• Salamandastron
• Kakariko
• Ruby Hollow
• Infernodon
• Netherstron
• Lavaville
• Pyre
• Scaldros
• Magmatopia
• Burning Forge
• Sigmis
• Enjo
•Lucifier Station
The Nether Kingdom of Folgrath is a massive, genial nation, ruled by King Firwof Kromwell with a fair hand, and renowned for its compulsory military service, daily referendums, and free-roaming dinosaurs. The compassionate, hard-working, democratic, devout population of 2.5 million Folishes have some civil rights, but not too many, enjoy the freedom to spend their money however they like, to a point, and take part in free and open elections, although not too often.
The large government juggles the competing demands of Education, Administration, and Environment. It meets to discuss matters of state in the capital city of Flaresworth. Citizens pay a flat income tax of 81.0%.
The all-consuming Folgrathian economy, worth 296 million Netherwarts a year, is led by the Information Technology industry, with significant contributions from Tourism, Book Publishing, and Arms Manufacturing. Average income is an impressive 118,791 Netherwarts, with the richest citizens earning 5.6 times as much as the poorest.
"I'm shocked and appalled! gasps Flaresworth town crier Ludwig Ramirez, decked out in an obnoxious outfit with the same color scheme as the national flag. People should be proud to call themselves a citizen of Folgrath, and we ought to start their proper political education when they're young. History and civics classes need to be mandatory, so long as those lefty liberal loons arena to providing the material. Kids must be forced to recite the national anthem and the Pledge of Folgrath in schools. That'll show those filthy commies in East Lebatuck! Long live the Nether Kingdom!"

"Frankly, that doesn't go far enough! argues Folish military aide-de-camp, General Indira Woolf, while flexing her muscles. The government must instill pride in Folgrath at every opportunity. The national anthem should be played over public loudspeakers. Flags and propaganda posters need to be on every street corner. We can even place subliminal messages in movies, music, and art. Oh, and we can have big military parades in major cities. Nothing says Where there is chaos, there is order. like the display of raw military might!"
<---Seal of Firwof         '''''

V Crest of FolgrathV

   aka 

V Folgrathian Armada Coat of Arms  V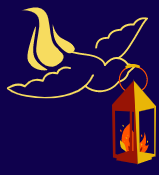 Within Folgraths Armada is a special force division called the Long Patrol who is sent out only for special tasks like intel gathering, bounties, recovery of people & objects during disasters, undercover duties, etc.
<--- Emblem of the Long Patrol

Community content is available under
CC-BY-SA
unless otherwise noted.