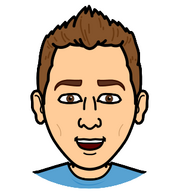 The Attempt Assassination of 
President 
Liam Sorenson
was on July 5th of 2019 at 10 am. Suspect was Jackson Carr. Took place in Barrhead, Capital District.
President Liam Soreson (missed)
Vice President Jason Sooner (at the time/missed)
Mayor of Barrhead (missed)
5 Barrhead PD officers
2 Secret Service Agents
Jackson Carr
Edit
Jackson Carr (born May 10th, 1980) was Shooter who shot at President and VP and Mayor of Barrhead. Jackson was officer of UR Army (1998-2008), who was dishonorable discharged from them for pending criminal charges. In 2008, He was removed from the Army and placed in Military Prison. In 2009, He was found on all misconduct was senticed to 5 yrs in prison. In 2014, He was released from jail after serving his 5 yr prison term. In 2019, He got gun and fired 15-40 shots at POTUR, VP, Mayor and local cops and Secret Service agents. In 2019, he was arrested again and found on federal crimes and is placed on Death Row and is scheduled to die by chair on August 30th, 2019. He served in the Army for ten yrs and rosed to the rank of 2nd LT in 2007. He died on August 30th, 2019 by Chair. 
Community content is available under
CC-BY-SA
unless otherwise noted.